photo journal of the deterioration of my sanity throughout the semester thus far
February 5th, 2010 (08:04 pm)
current mood: indescribable
current song: deichkind
Hey Jess!
how's it going? How ya feeling?


Allow me to express the current state of my sanity with pictures.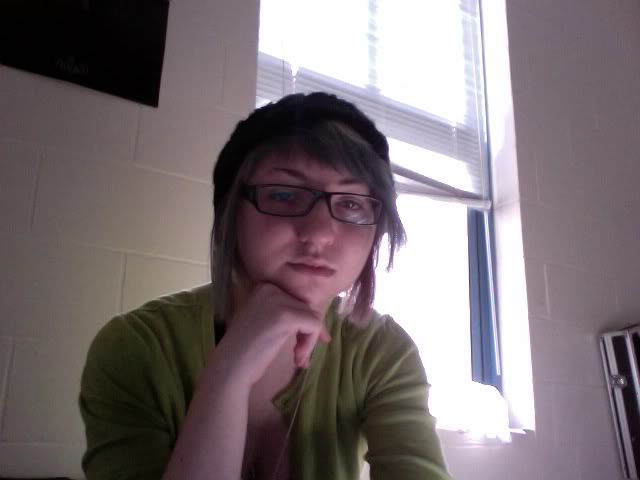 Oh me? I'm just chillin before class. Lookin artsy and shit.




Painting homework? LOL WATS THAT? Now how many cups of coffee have I had....?




Warren I don't understand what you want from me with this Haiti project! and wtf is this wolffin article about? I have a paper on it due tomorrow morning I haven't started writing yet D:




LOL IT'S 4AM AND I HAVEN'T SLEPT IN 2 DAYS AND EVERYTHING'S HILARIOUS. I'VE WATCHED BAMAN AND PIDERMAN 200 TIMES AND HAVE YET TO FINISH MY PAPER FOR TOMORROW. IS IT BAD TO USE OIL PAINTS AND TURPENOID IN A ROOM FOR 6 HOURS STRAIGHT WITHOUT VENTILATION? WE'RE OUT OF TOILET PAPER AND THE SAME BURRITO'S BEEN SITTING ON IZZY'S DESK FOR 4 DAYS. LOL. LOLOLOLOL.




wut.